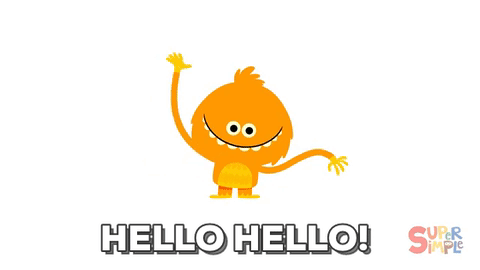 HOW ARE YOU, KIDS?
WELCOME TO A NEW MONTH!
LET'S WATCH THE FOLLOWING VIDEO ABOUT JOBS
AWESOME!
NOW, LET'S DO THIS ACTIVITY!
WRITE YOUR ANSWERS IN YOUR GREEN COPYBOOK OR ON A SHEET OF PAPER

WELL DONE!

LOOK!

LET'S DO AN ACTIVITY!
OPEN YOUR ACTIVITY BOOKS ON PAGE 71 AND SOLVE EX. 1


WELL DONE!




LET'S KEEP ON WORKING!
ORDER THE LETTERS TO WRITE PROFESSIONS
HERE YOU HAVE AN EXAMPLE:
NOW YOU DO IT! WRITE YOUR ANSWERS ON YOUR GREEN COPYBOOK.

WONDERFUL!

LET'S KEEP ON PRACTICING! OPEN YOUR CLASSBOOK ON PAGE 103 AND DO EX 1. LISTEN AND MATCH

LET'S DRESS UP!
LOS INVITAMOS A ELEGIR UNA DE ESTAS PROFESIONES Y A ARMAR SU DISFRAZ CON LO QUE TENGAN EN CASA. NO HACE FALTA QUE SEA COMPLEJO NI MUY ELABORADO. PUEDEN REALIZARLO CON LOS ELEMENTOS COTIDIANOS QUE TENGAN A SU ALCANCE. LES DEJAMOS ALGUNAS IDEAS MÁS ABAJO. LES PEDIMOS QUE EL DÍA VIERNES SE CONECTEN AL ZOOM YA DISFRAZADOS YA QUE TRABAJAREMOS CON ESO.
LOOK AT ALL THE JOBS WE HAVE SEEN! CHOOSE ONE AND DRESS UP. WE WILL WORK WITH OUR COSTUMES DURING OUR ZOOM LESSON ON FRIDAY.







HERE ARE SOME IDEAS!




HERE YOU'LL FIND THE KEY TO THIS WEEK'S EXERCISES